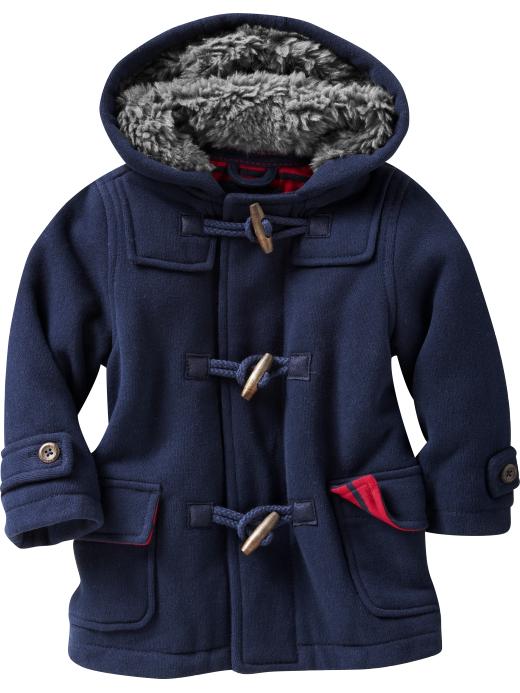 The snow just made me realize that I don't have a coat for jonas for winter. Dang. I've kind of been in denial about snow. I got caught unawares with stuff outside. Dang again.
Anyway, here are some I've been thinking unrealistically about. I think I'll probably just end up searching at kid-to-kid.
Above,
Baby Gap Duffle Coat
. $34 (BUT, I like this so much that I think it would make a great girl coat too for Gwen in a year. That's my rationalization.)
Ditto for
this one from Old Navy
on boy/girl feature - $17. But it's really more of a hoodie.
oh. haha, I just found a coat that I had bought for Jonas a long time ago at kid-to-kid. Not as cute, but it works. Looks like I'm more of a responsible parent than I thought!